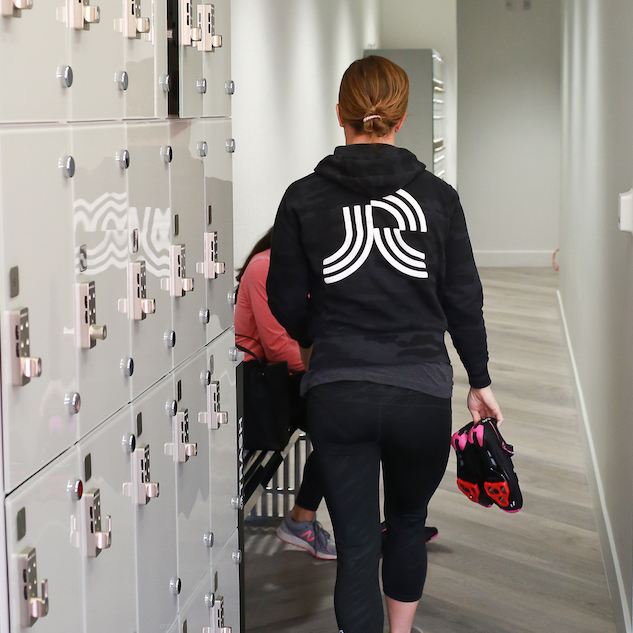 Custom Designed
Designed with the rider in mind. We utilized industry experts to design the entire space to make it inviting and inspirational. From the thoughtfully designed check-in area, to the tastefully displayed retail section, to lockers with keyless locks (including several that include USB charging ports) and 2 ADA bathrooms, it is both beautiful and functional. Inside the cycle room, the experience gets even better.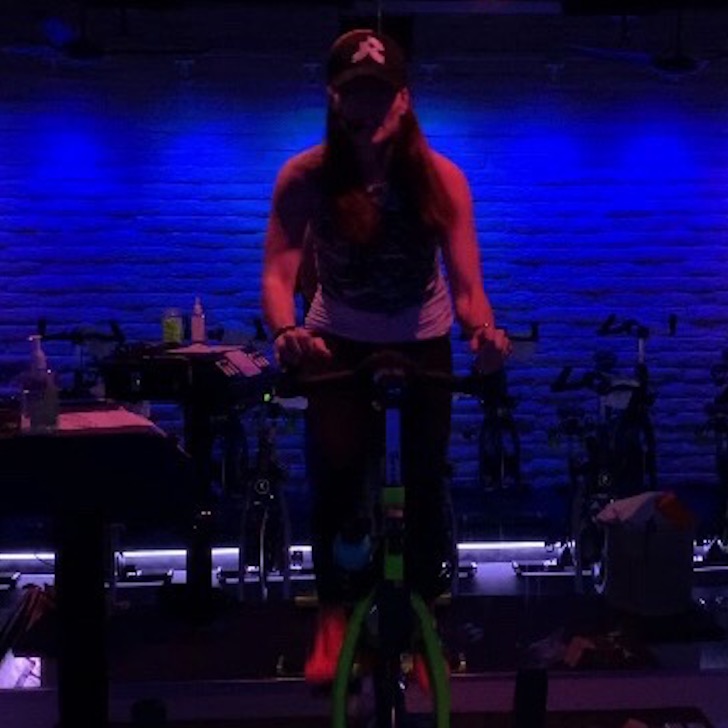 The Best Sound and Lighting
Configured to create an intimate and immersive rider experience. Making use of an existing brick wall which serves as the backdrop to the studio, it is washed in energetic and motivational lighting that adds to the energy in every class.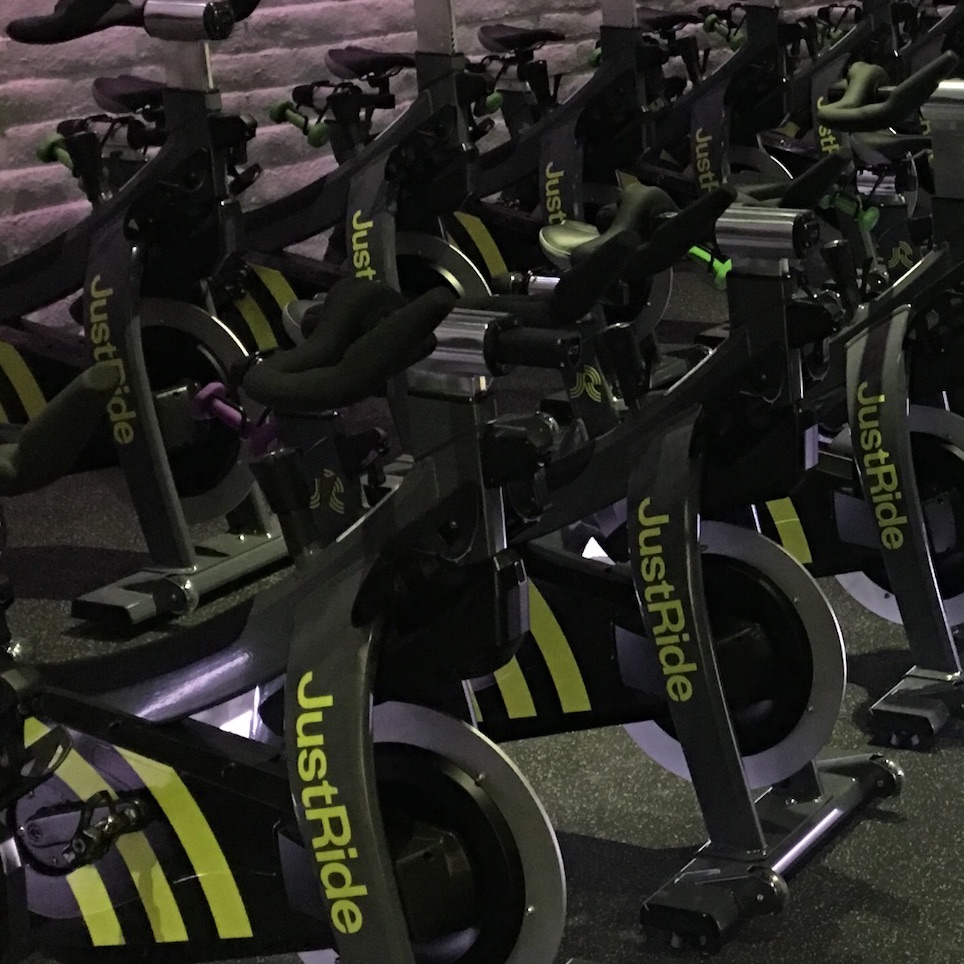 Custom Bikes
Our bikes are Stages Indoor Cycling SC2 bike that are hand painted in our custom JustRide green color. Once received from the factory, they are re-calibrated by industry experts to give our riders the smoothest ride available. The pedals are upgraded to fit both Delta style clips and SPD style clips. Our hand weight holders are patented and set on an angle so our rider's legs are free to move without interruption. We chose Shimano Men's Quest Road shoe for the design and comfort. For women, we chose the Shimano Women's Select Road V5 Studio shoe engineered to perform at the highest level in the JustRide studio.
Did we mention clean?
The studio is always meticulously cared for with the rider's hygiene in mind. Caring and professional staff to assist with check-in, shoe rentals, towels, bike set up and great conversation only add to the overall warmth and professional atmosphere.